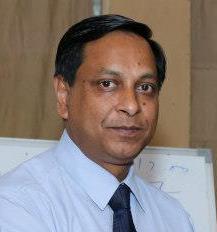 Thank you for taking the time to visit us on our website. India is currently charging ahead into mainstream pharmaceutical markets around the world with many companies taking their operations worldwide. It is a well-accepted fact that to grow and prosper, Indian companies will have to re-think the current business models and move to more global, innovation led growth. That is what we are attempting to build here at Trugen Pharmaceuticals pvt ltd.
The company has set up modern manufacturing facility conforming to international standards. This provides us exclusive production facilities for Tablets, Capsules, Oral liquid and Sachets, apart from giving us the additional capacity to undertake contract manufacturing. The unit is specifically built to international specifications and is able to handle export orders for across world.
Quality of our products & individualized services are the corner stone of our progress. Trugen manufacturing unit located at Vill. Tejjupur, Near Chodiala Rly. Station, Roorkee, Distt. Haridwar (U.K.) INDIA and an efficient and extensive distribution network both nationally & inter-nationally, has ensured quality of products and time bound delivery system. We don't compromise on these. On the Export front, presently, we are well established in Somalia, Venezuela, Cambodia, Nigeria, Angola, Chile, Kyrgyzstan Etc. Our immediate plan is to establish Trugen in Regulated markets through our Business Alliances. In the coming years we are planning to became a major player in International market.To meet our Export objectives, we are already equipped with the required international standards in terms of technology, production capacity, infrastructure, regulatory affairs and validations. To be able to consistently fulfill the expectations of our Importers, one of our strength lies in our domestic success. The Research & Development division has been established so as to attract partnerships from international pharmaceutical companies for contract research apart from addressing the in-house research initiatives. Leveraging our innate strength along with the new initiatives, I am sure we will enable Trugen Pharmaceuticals to emerge as a global leader in the foreseeable future.